Morse Club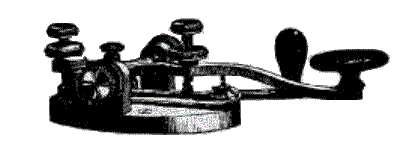 282 Wentworth Manor
709 14th Ave SW, Calgary, AB
April 2006

Calgary AB T3H 3M2

403-686-8742 mogridge@shaw.ca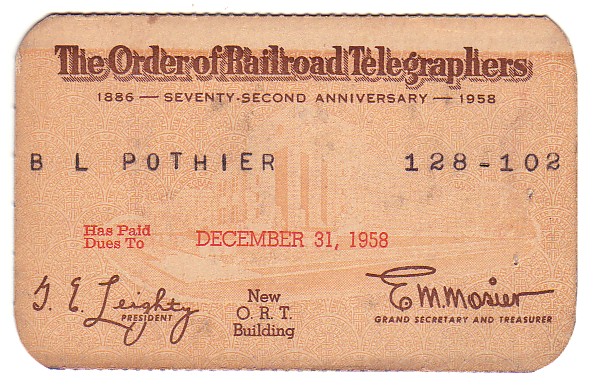 As an attachment is a .jpg scan of my Grandfathers' "The Order of Railroad Telegraphers" membership card. This one covers the period to December 31, 1958. My Grandfather was a Freight Agent with the Dominion Atlantic Railway (CPR) stationed in Yarmouth , NS . I do not recall him ever having anything to do with the telegraph service. The freight shed was a completely different building from the train station / telegraph office. As a young lad, I visited him at work on a number of occasions. He retired at 65 (1959). He joined the ranks of Silent Keys in late 1972, just a few months before I joined CNT as a Microwave Tech in the spring of 1973.
Leigh Hawkes


Happy to meet, 73`s
Happy to part, Bill Mogridge
Happy to meet again.
Date this page was last Updated
11/08/09 08:57:44 AM
© 2009-August-Rudy Ortiz