CNCP TELEGRAPH OFFICE - Kingston, Ontario
Provided By: Gordon Smithson, Retired Dist.Eqpt.Tech'n – Kingston,Ont.
About 1979-1980, the Kingston downtown commercial telegraph office located in the Seaway Building at 310 Bagot Street, sustained minimum smoke and water damage as the result of a fire that originated in some garbage bags piled in the office-building's maintenance room located outside the rear wall of CNCP.
Among some of the items soiled by smoke and water within the CNCP office were a couple of advertising rolls that were used in a metal display unit. A light source within the display box projected light behind the mylar advertising sheets that measured about twenty by forty inches. This display was placed either on the front counter or was placed inside the front window so as to be easily seen by the public.
One of the display sheets advertised the merits of CNCP BROADBAND, and the other promoted that "Bill-Slashing Machine" TELEX.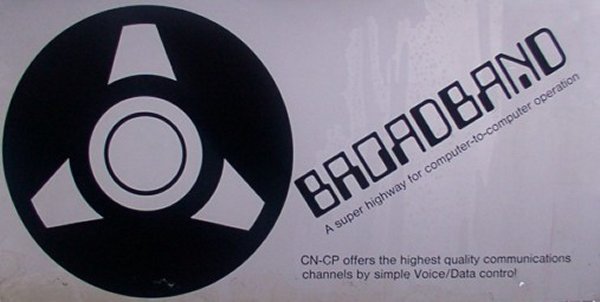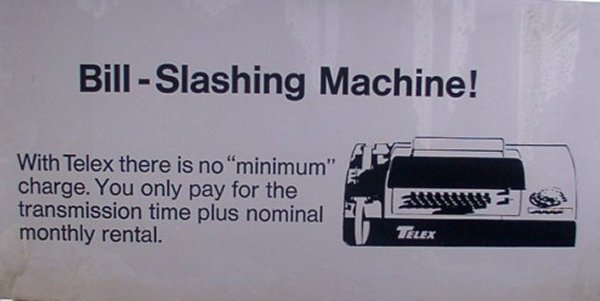 Webmaster A. R. (Sandy) Purdie
Date this page was last Updated
04/09/08 03:02:27 PM