PROMOTING TELEX TO BUSINESSES
A very colourful three-fold glossy paper brochure was made available to Sales staff to present to future customers. At the time of printing, there were over 19,000 subscribers in Canada, and 250,000 in 118 countries around the world.
It would appear that this brochure was initiated through the CP Telecommunications corporate partner.
<![if !vml]>

<![endif]>
<![if !vml]>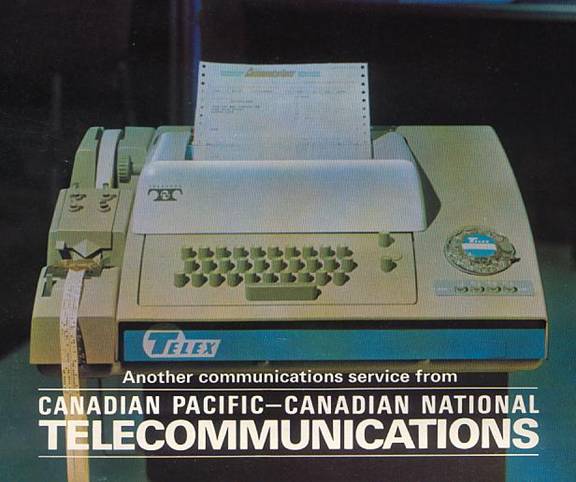 <![endif]>