IN MEMORIAM
RECENTLY PASSED AWAY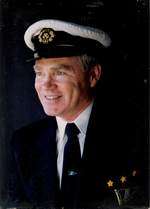 WILLIAM BULLARD
Jan 01/1944 - Nov 18/2017
BULLARD, William "Bill" After a wonderful life, full of laughter and adventure, Bill passed away unexpectedly on November 18, 2017. Born in Saskatoon, and a native of Waterloo, ON. Bill had many loves. He loved his wife, Natalie, whom he was a loving husband for 28 years. He also dearly loved his children and grandchildren. Famously gentle and easygoing, Bill handed these qualities down to his two children, Cheryl and Greg (Janet nee Tuffner). He took extreme pride in his three beautiful grandchildren Carly, Cole, and Connor, who affectionately called him Boat Grandpa. He is also survived by his sister Linda Charlton (Mike) of Waterloo, and nephews Jeff (Kim nee Dhanpaul) and Scott (Jennifer nee Peart). Bill will be sadly missed by his sister in-laws Nina & Murray Fawcett/Derkach and Helen Derkach. Bill began his career at CN Telegraphs starting as a mail-boy at aged 18, he would climb the company ladder as it progressed to CNCP telecommunications, and would retire as an executive of UniTel Communications Inc. after 40 years of service. There will be a private family cremation followed by a celebration of Bill's life held on Sunday December 3rd, 2017 at Harbour Banquet and Conference Centre, 2340 Ontario Street, Oakville from 1pm – 4pm with tributes beginning at 2pm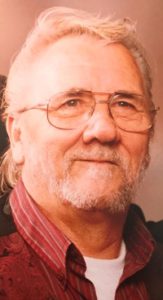 GARY JONES
Jun 23/1944 - Aug 28/2017
GARY JONES Born at Salisbury, New Brunswick June 23, 1944 Passed away at Huntsville, Ontario August 28, 2017. Cherished husband of the late Jackie.Beloved father of Donald (Liz) Carpenter, James (Sheri) Cox. Loving grandfather of Jeremy, Lorisa, Sarah, Brandon, Joshua, Caleb, Joel and Nevaeh. Dear brother of Gail and Harold Farr, Garnet Jones(and Betty) Predeceased by his sister Donna Lee. Visitation Billingsley Funeral Home 430 Ravenscliffe Road Huntsville, Ontario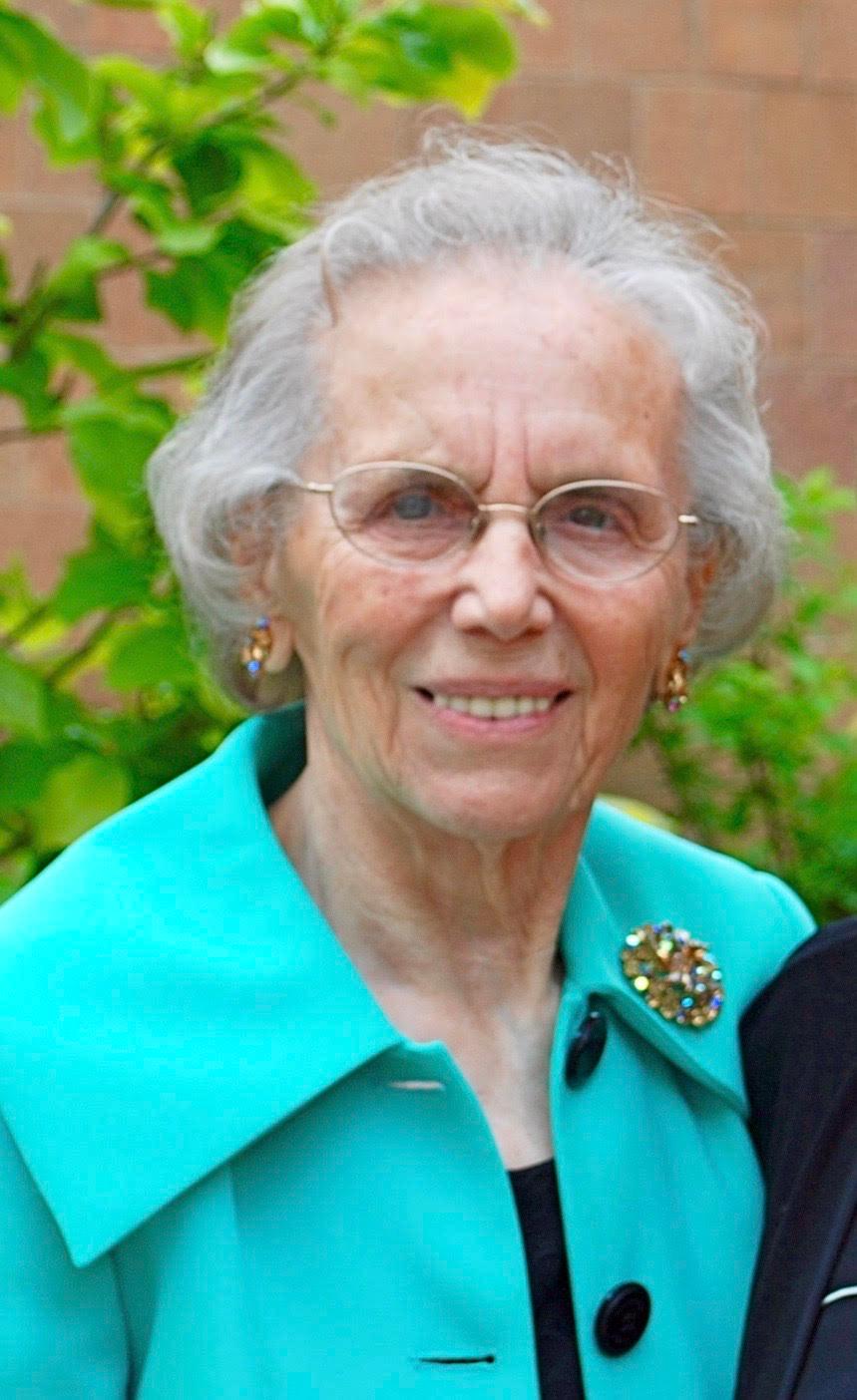 MARIA STUBITS
Mar 22/1932 - Jul 09/2017
MARIA STUBITS Although we know Maria, our Mom and Nana, is now joyfully enfolded into the waiting arms of God and reunited with Dad, it is with the greatest sense of loss and sadness that we announce the passing of Maria (Jandrisits) Stubits. Beloved wife for 50 years of the late Oskar Stubits; loving mother of Rose Mary, Helen (Simon), Oscar (Terry), Theresa (Kevin), Katherine and Carol (David). Cherished Nana of James, Julia, Amanda, Mark, Emma, Erin, Rachel and Matthew. Mom and Dad emigrated to Canada from Austria in 1955 and together built a life, a family and a home, first in Winnipeg, then Montreal and Mississauga. Mom had extensive family in Austria and celebrated her Austrian heritage but she was very proud to be Canadian. Mom always considered her life a blessing. Dad was the love of her life and we, as her children and grandchildren, grew up with her unconditional love, wisdom, generosity, grace, and sense of humour. Thanks Mom for always, always being there for us. You were our rock. Thank you for your legacy of faith in God, hard work, the importance of family, and laughter. God has you in His keeping, we have you in our hearts, forever. Say hi to Dad for us. The family would like to extend a heartfelt thank you to the doctors and nurses at Mississauga Trillium Hospital who took such wonderful care of Mom the last few days. Visitation at Turner & Porter "Neweduk-Erin Mills" Chapel, 1981 Dundas St. W., Mississauga (just east of Erin Mills Pkwy) on Thursday July 13, 2017 from 2-4 & 7-9 p.m. Funeral Mass at St. Francis of Assisi Roman Catholic Church at 10 a.m. on Friday July 14. In lieu of flowers, a donation to the Canadian Cancer Society or Hospital for Sick Children would be greatly appreciated. Online condolences may be made through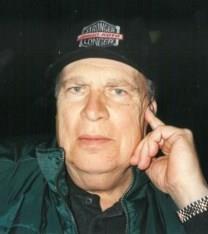 WALTER GEORGE DONCHAK
Apr 12/1934 - Jan 29/2017
WALTER G. DONCHAK Passed away peacefully with his family at his side at Peterborough Regional Health Centre on January 29, 2017 at 82 years of age. Survived by wife Ruth and sons Darrell (late Marta) and Greg (Petra) and his sister Jean. Grandfather of Alexander, Stephanie and Shayla. Uncle to Cindy (Greg), Natalie and her children Dustin and Megan, Michael and his son Tyler and Melissa (Mario) and their children Victoria and Alexander. Predeceased by his parents George & Anastasia (Nellie) formerly from the Ukraine and by his brother Roman (Barb). A Celebration of Life will be held at a later date. Arrangements entrusted to the Comstock-Kaye Life Celebration Centre, 356 Rubidge Street. In lieu of flowers, in memory of Walter, donations to the Heart & Stroke Foundation or Chemung Lake District Lions Club would be appreciated. Online condolences may be made at www.comstockkaye.com

RUDY TERMATEN
Aug 30/1938 - Oct 05/2016
RUDY TERMATEN Rudy passed away after a short struggle with colon cancer on October 5, 2016 at the Juravinski Hospital in Hamilton. He was in his 79th year. Rudy was born August 30, 1938 in Amsterdam, Holland. At the age of 18 he immigrated to Canada to start a career as a Teletype Technician. He married Anne Montgomery in Toronto on August 26, 1965. In 1999 they moved to the retirement community of the Villages of Glancaster. He kept himself busy with daily exercise at the club house and was helpful with events there. He spent winters in St. Petersburg, Florida with Anne, their children and grandchildren. His footsteps will be missed on Upton Beach where he walked every day, rain or shine. Predeceased by his beloved wife Anne, Rudy is survived by his daughters Deborah and Jennifer, their husbands Jim and Gerald and his three grandchildren Zachary, Kiarra and Asia. Also predeceased by his brother Gerrit and their loving parents. Rudy will be cremated in a private ceremony. A Celebration of Life will be offered at the DODSWORTH & BROWN FUNERAL HOME - ANCASTER CHAPEL, 378 Wilson Street East, 905-648-3852, on Wednesday, October 12, 2016 at 1:30 p.m. Condolences may be shared at www.dbancaster.ca where there can also be found links to the Cancer Assistance Program and the Colorectal Cancer Association of Canada. Donations in Rudy's memory would be appreciated by the family.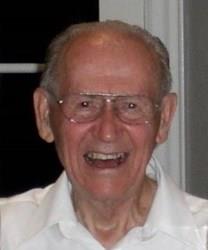 DENNIS JOHN LIGHT
Jun 06/1929 - Aug 24/2016
DENNIS JOHN LIGHT Dennis passed away peacefully on August 24, 2016 at the age of 87 years. He was born in Herbert, Saskatchewan on January 6, 1929 and initially arrived in the Okanagan at the age of two. His path to a career in communications began in Vernon at the age of thirteen helping his older brother. He then started as a Morse operator with Canadian National Telecommunications at the age of fifteen in Vancouver and advanced for 41 years through many changes of location and evolving technologies. Dennis is lovingly remembered by Isabel, his wife of 63 years; his daughter Adrienne (Tom) Tibbles; sons Dennis (Brenda), Bill (Julie) and Ron; his nine Grandchildren and three Great-Grandchildren. He liked nothing better than enjoying family gatherings and time spent in the many gardens that he created throughout his life. A service honouring Dennis' life will be held on Wednesday, August 31, 2016 at 2:00 PM at All Saints Anglican Church in Vernon, BC. Sincere thanks to all who provided comfort; especially Dr. Mike, and Melissa of the IHA Palliative Care Team. Gifts in memory of Dennis to the North Okanagan Hospice House or Vernon Jubilee Hospital's McMurtry-Baerg Cancer Centre would be greatly appreciated.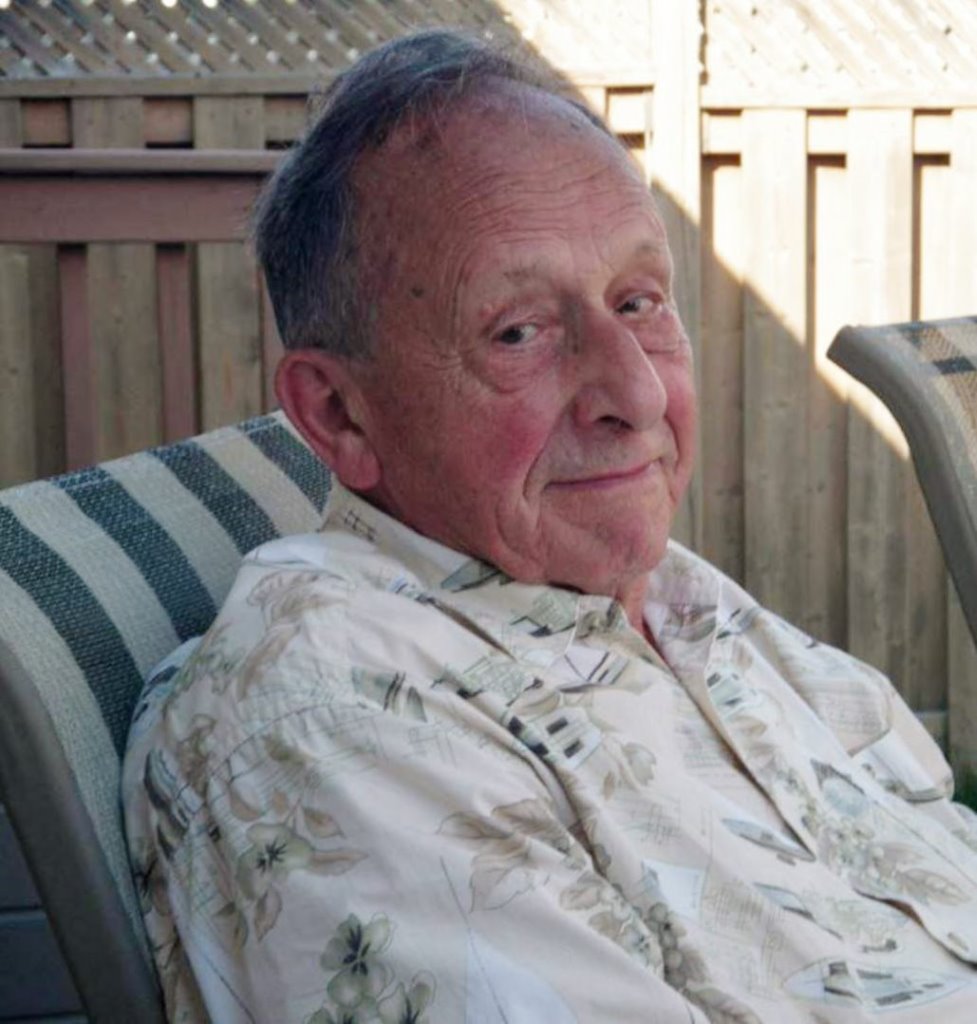 THEODORE LARAMY
Mar 03/1929 - Sep 05/2016
TED LARAMY Passed peacefully after a short battle with cancer at Etobicoke General Hospital on Monday, September 5, 2016 at the age of 87. Beloved husband of Geraldine. Loving father of Lynn (Kevin Stoker), Robert (Janice), Brian (Susan) and Stephen (Stephanie). Proud Poppa of Christopher, Darryl, Andrew, Daniel, Kenneth, Gordon, Meaghan, Jacqueline and Ethan. Much loved brother of Cherry Trott in England and the late Elizabeth Cutler. He will be greatly missed by all his extended family and friends. After a successful career as an accountant, he spent his retirement travelling and spending time with his family. Friends may call at the Turner & Porter Butler Chapel, 4933 Dundas St. W., Etobicoke, on Monday from 2-4 & 6-9 p.m. Funeral Mass will be held at Nativity of Our Lord Church, 480 Rathburn Rd., Toronto on Tuesday, September 13, 2016 at 10 a.m. If desired donations may be made to the Canadian Cancer Society.

ROBERT SARAO
/1942 - Aug 27/2016
ROBERT SARAO À l'hôpital Maisonneuve-Rosemont, le 27 août 2016, à l'âge de 74 ans, est décédé M. Robert Sarao, époux de Mme Pierrette Lapointe, demeurant à Terrebonne, autrefois de St-Léonard. Outre son épouse, le défunt laisse dans le deuil son frère, sa soeur, beaux-frères, belles-soeurs, neveux, nièces ainsi que plusieurs autres parents et amis. La famille accueillera parents et amis le samedi 17 septembre 2016 de 10h à 15h à la Résidence Funéraire André Légaré Inc. 1008, St-Isidore, St-Lin-Laurentides, J5M 2V5

MARIAM RHODES
/1940 - May 02/2016
MARIAN RHODES Passed away peacefully on Monday, May 2, 2016 at the age of 76. Devoted wife of Alan. Loving mother of Diana. Grandmother of Denver Burgess. Dear sister of the late David Black. Friends may call at the Turner & Porter Yorke Chapel, 2357 Bloor St. W., at Windermere, east of the Jane Subway, on Friday from 6 - 9 p.m. Funeral Service on Saturday, May 7, 2016 in the Chapel at 11 a.m. For those who wish, donations to the Canadian Cancer Society would be appreciated. Online condolences may be made through www.turnerporter.ca

MARIE PAULE GOULET
/1945 - Apr 15/2016
GOULET, Marie Paule It is with great sadness that we announce the passing of Marie Paule Goulet on Friday, April 15, 2016 at 12:30 a.m. at Carleton Lodge, in her 71st year. Beloved daughter of the late Jean Paul Goulet and the late Simone Trinque, dear sister of Madeleine Bellefeuille, dearest long time friend of Yvonne Philippe and aunt to Charlie, Helene, Diane, Francine, Madeau Marc and France. She was predeceased by her brother George Goulet as well as her sisters Carmen Loyer and Therese Levesque. Friends and relatives are invited to visit at the St. Laurent Chapel of Hulse, Playfair & McGarry, 1200 Ogilvie Road, Ottawa on Thursday, April 21 from 10 a.m. until service in the chapel at 11 a.m. Condolences/Tributes/Donations Hulse, Playfair & McGarry www.hpmcgarry.ca 613-748-1200

ROGERS DOIRON
/1955 - Apr 16/2016
DOIRON, Roger Passed away suddenly in Burlington, Ontario on Saturday, April 16, 2016, Roger Doiron at the age of 61. Beloved husband of Liliane Dubois-Doiron. Loved father of Stéphane Doiron (Chantelle) and Dominique Doiron (Drew Gray). Cherished grandfather of Julien Doiron and Nathalie Gray. Loving son of Antonio and Marthe Doiron. Dear brother of Alvin (Gabrielle), JoAnn Pilon (Gerry), Carrolle Ann Doiron, Michel (Joanne) and Jean-Marc. Private cremation has taken place. Visitation at SMITH'S FUNERAL HOME, 1167 Guelph Line (one stop light north of QEW), BURLINGTON (905-632-3333), on Friday 3-5 & 7-9 p.m. where a Memorial Service will be held on Saturday, April 23, 2016 at 10:30 a.m. For those who wish, donations in memory of Roger to The Trillium Gift of Life would be sincerely appreciated by the family. http://smithsfh.com/book-of-memories/2478398/Doiron-Roger/obituary.php

JAMES SPADEMAN SR.
Oct 27/1926 - Apr 10/2016
On April 10, 2016 Passed away peacefully with his loving family at his side. Jim was predeceased by his wife, Margaret Spademan. He is survived by his children, James (Wendy), Glenn (Andre), Eric (Marina), Valerie (Steve, deceased) and Jason (Deirdra). He will be remembered always by his grandchildren, Mitchell, Brenna, D'Arcy, Austin, Shana, Nicole, Melanie, Ryan, Ryley, and great-granddaughter, Gabriella. Jim worked for CNCP Telecommunications from 1945-1988. He was instrumental in laying the foundations for telecommunications systems across Canada. He will also be remembered by the cottagers at Deanlea Beach on Georgian Bay, where he was known and loved by the entire community and where he spent his summers every year from the 1930's until his last years. A celebration of Jim's life will be held for friends and family on Saturday, April 16. For those who wish, donations can be made to The Alzheimer's Society of Canada. Online messages of condolence are welcome at www.RidleyFuneralHome.com.

RAYMOND WHITING
Sep 22/1931 - Feb 27/2016
It is with sadness that the Whiting family announces the passing of their beloved Ray on Saturday, February 27th, 2016 in his 85th year. Known to many as Sting, Ray led a long and wonderful life filled with family, friends, and, of course, jazz music. Husband of Jeannine (nee Poirier) for sixty-two years (exactly), Ray will be lovingly remembered and missed by his children Nancy (Dean), Richard, Kaye (Judy), David (Donna), Pamela, and John (Charlene) and grandchildren Robin, Talia, Rita, Courtney, Max, Rachel, Libby, Parker, Clay, and two great-grandchildren. Ray is survived by siblings Kenneth, Carole, Gordon, Diane, and Gwen. Ray is predeceased by his parents, Frank and Lillian and siblings Frank, Pamela, and Tony. Ray was a lifelong employee with CN Telecommunications and was a passionate jazz collector. A Memorial Service will be held in the Chapel of McDougall & Brown Funeral Home, 2900 Kingston Rd. (416-267-4656) on Friday, March 4th at 1 p.m. (visiting 1 hour prior). At his request, Ray has been cremated. In lieu of flowers, donations can be made to the Alzheimer Society. Online condolences may be made at www.mcdbrownscarb.ca. ".You wander down the lane and far away, leaving me a song that will not die. Love is now the stardust of yesterday; the music of the years gone by." - Illinois Jacquet Funeral Details Public Visitation/Viewing McDougall & Brown Funeral Home - Scarborough Chapel 2900 Kingston Road , Toronto, ON, CANADA, M1M 1N5 Friday, 4 Mar 2016 12:00 PM - 1:00 PM Memorial Service McDougall & Brown Funeral Home - Scarborough Chapel 2900 Kingston Road, Toronto, ON, CANADA, M1M 1N5 Friday, 4 Mar 2016 1:00 PM - 2:00 PM Reception - Arbor Lounge McDougall & Brown Funeral Home 2900 Kingston Road , Toronto, ON, CANADA, M1M 1N5 Friday, 4 Mar 2016 2:00 PM - 4:00 PM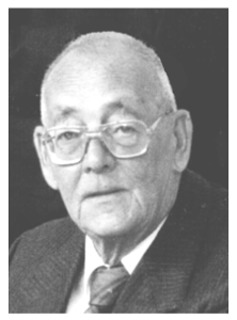 DONALD ROY HUDSON
Mar 06/1925 - Nov 10/2015
Donald Roy Hudson passed away at Lake of the Woods District Hospital on November 10th, 2015, with his family at his side. Don was born in Kenora on March 6th, 1925. He was predeceased by his parents, Cecil and Rose Hudson, his uncle, Robert Clark, and his nephew, Leonard Peterson. Don is survived by his wife of 67 years, Astrid, his children Carolyn, Bruce, Ken (Joyce), and his grandson, Patrick. Also surviving are Don's brother Tom (Irene), nieces Barbara Hudson Voigt (Will) and Sheila Crowe (Dorn), sister Kay Baletki (George), nephew Jim, aunt Millie Clark, niece Marilyn Zroback (Ed), and numerous great-nieces and nephews. As a young man, Don served as a communications sergeant and bugler for the 116th Medium Battery of the Kenora militia. During his last few months in hospital and at Pinecrest, he loved hearing the commands and music of the Trooping the Colour parade; he knew all of the words to the traditional bagpipe tunes. In his early working days, Don was an electrician in the Kenora area, and then was hired as a telegrapher with CP Rail. He underwent training to become a microwave technician with CN-CP Telecommunications and retired from there in 1986. Ham radio (VE3DZJ) was Don's passion, and his children have fond memories of going to sleep listening to the cadence of CQ 75. He was also a member of the Lake of the Woods Aeromodelers and an avid curler. Don's strong sense of community responsibility was evident during his years of service on the Bethesda Lutheran Church Council and the Kenora Public School Board. The family would like to thank Dr. Melanie Kowal and the third floor nurses; words are insufficient to describe the quality of care and compassion they provided. The funeral service will be held at First Baptist Church, 510 Second St. South, on Saturday, November 14th at 2 p.m. A private family interment will take place at a later date.12995370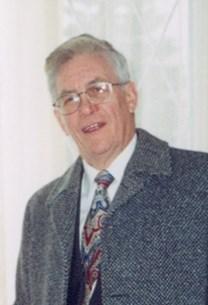 GORDON A. BURSEY
/1935 - Oct 24/2015
It is with great sadness that the family of Gordon Angus Bursey announce his passing on Saturday, October 24, 2015. Born in St. John's, NL he passed away peacefully in the arms of his loving wife Jean and family in Brampton, ON at the age of 80. He was predeceased by his wife of 41 years, Peggy (Hudson); his father, Lewis; his mother, Nellie (Pike); and his stepmother, Leah (Nicol). He will always be remembered, loved and missed by his wife of 15 years, Jean; and sons, Jeff (Rachel), Lewis (Tamara), Tony (Jenn); and daughter, Nancy (Maurice); and his grandchildren, Ryan, Amy, Nathan, Sequoia, Jordan, Michael and Christian. Also remembering him are his brothers, Harry (Jean) and Doug (Joan) and Betty (late Johnny), Jean (Andre); and his nephews and nieces: Pamela (Jeremy), Doug (Michelle), Andrew (Carol), Steven (Alicia), (late Robert), Jeannie, John, Susan (John), Donna and Sharon. A wonderful husband and father, he loved his family and made many friends. Gordon was a kind loving man and always had a joke to tell you. Gordon lived in Brampton but enjoyed many visits to St John's, Old Perlican and Lower Island Cove. He enjoyed many memories at his cottage in Ontario on Nine Mile Lake from 1975 to 2005. Gordon worked at CNCP for 38 years (with Bob), and was transferred to Toronto in 1968 and retired in 1988. He had fond memories in the CLB in St. John's (1950-55). Special thanks to the staff at the Maple Grove Care Community who provided the best care they could. Resting at the Andrews Community Funeral Centre (8190 Dixie Rd Brampton) friends may call at 2:00 p.m Wednesday until the time of his funeral service at 3:00 p.m. In lieu of flowers, donations may be made to the Heart & Stroke Foundation or to the Diabetes Society Canada.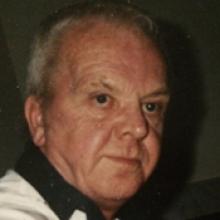 DENNIS A. SUMMERS
/19-- - Oct 13/2015
DENNIS ALBERT SUMMERS With great sadness in our hearts we announce the passing of Dennis Albert on October 13, 2015. He is survived by his loving wife Dian, of nearly 60 years. Predeceased by his sons, Rick and Tim. Survived by his loving children Linda, Karen (Gabe), Lee (Rod); five grandchildren and six great-grandchildren. Dennis retired from CN Telecommunications after 40 years. Dennis and Dian retired to their cottage at Victoria Beach where they spent many happy years. The family wishes to extend their sincere appreciation to the staff on the fifth floor of Victoria General Hospital and the staff on the second floor of Oakview Extended Care Home. A private family service will be held. As published in the Winnipeg Free Press on October 17, 2015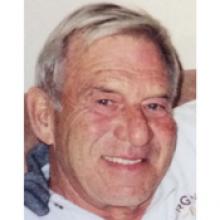 PATRICK TONE
/1936 - Sep 20/2015
PATRICK TONER. Pat passed away peacefully in the early hours of September 20, 2015 at the age of 79. He is survived by his wife of 54 years, Verna, his son Robert (Taifen), daughter Lynn (Brian) LaCoste, and granddaughters Lisa, Kelly and Emma. Pat was born in Winnipeg to Joseph and Betty Toner, the eldest of seven children. Pat worked for a different version of the same company for his entire career, starting with C.P.R., then C.N.C.P. Telecommunications and finally Unitel. He travelled all over Canada through work in the early years, even living in Calgary for a short time during which Rob was born. While his kids were young, he volunteered as a baseball coach at the Oxford Heights Community Centre and was a member of the Transcona Optimist Club. Later he was one of the founders of the Tee-Kay SlowPitch League. Pat enjoyed the camaraderie of team sports. He especially loved baseball in the summer; if he wasn't playing, he was coaching or umpiring. Pat was an avid curler as well; continuing to play even after his hip surgery. Pat always said "we're only here for a short time, so make it a good time", and he lived his life with that attitude. At Pat's request there will be no funeral service. The family wish to thank the staff at Riverview Health Centre for their dedication and compassionate care during his time there. Wheeler Funeral Home 1800 Day Street, 204-224-1525 Please sign the book of memories at wheelerfuneral.com As published in the Winnipeg Free Press on September 26, 2015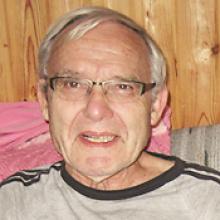 DONALD LESLIE
/1937 - Aug 04/2015
DONALD JAMES LESLIE On August 4, 2015 Donald Leslie passed away at the age of 78 at Bethania Personal Care Home. He leaves behind his loving wife and sweetheart of 57 years, Shirley Leslie (nee Yaworski); two sons, Blair Leslie-Toogood (Adrienne), Shawn Leslie (Kim); his daughter Shannon Leslie; and four grandchildren, Nicholas, Manhattan, Justine and River. Don will also be greatly missed by numerous friends and extended family. Don was a very kind and quiet man, and spent his 38 year career with CNCP Telecommunications. He volunteered with many organizations over the years and always believed in helping others. In accordance with his wishes, cremation will take place and no formal funeral service will be held. He will be laid to rest outside his family's cottage, which was his favorite place to be. Don did not believe that death should be a time for sadness, but rather a celebration of a person's life. The family would like to thank the staff in the North Nursing Station at Bethania for their kindness, care and compassion. In lieu of flowers, please donate to a charity that was of significant importance to Don: Winnipeg Harvest, Rossbrook House or The Winnipeg Humane Society. "Perhaps they are not stars, but rather openings in heaven where our loved ones shine down and let us know they are happy". Daddy we will miss you deeply, and may you rest in peace until we meet again. As published in the Winnipeg Free Press on August 08, 2015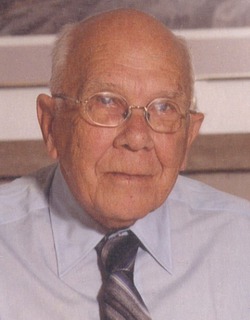 GERALD E. HAUS
/1923 - MAR 26/2015
HAUS, Gerald Eugene - Peacefully at his home on Thursday, March 26, 2015, W.W.II Veteran, in his 92nd year. Beloved husband of the late Florence May Martin. Loving father of Peggy-Anne Lambie (the late John) and Randy Haus (Sandy). Devoted grandfather of Peggy Lambie, Heather Miller (Steve), Katherine Gibson (Dan), John Lambie (Anna), Stephanie Donelle (Craig) and Jaclyn Haus and great grandfather of Stephanie, Luke, Marcus, William and Colton. Also remembered by Anna's twin, Ramona. A funeral service will be held in at First United Church 435, 21st St. W. in Owen Sound on Saturday, April 18th at 11 am. Interment in Owen Sound. Those wishing may make a memorial donation to Princess Margaret Hospital.

ARTHUR DOUCETTE
/1930 - DEC 24/2014
Passed suddenly at the Queen Elizabeth Hospital, Wednesday, December 24, 2014 of Arthur Doucette of Charlottetown, age 84 years. Beloved husband of Shirley Doucette (nee Richard) and loving father of Debbie Hood, Rick Doucette (Deborah Doiron) and Darrell Doucette (Tracey Comeau). Art will also be remembered by his grandchildren- Terry, Colin, Shannon, Melissa, Chelsea, Brian and Jamie; and great grandsons- Lucas and Hayden. He was predeceased by his parents Isidore and Murdena Doucette (nee Matheson) and brother, Harold Doucette. Resting at Hillsboro Funeral Home 2 Hollis Ave., Stratford where family will receive friends and acquaintances on Tuesday, December 30 from 5-8 p.m. Funeral mass will be celebrated Wednesday, December 31 at St. Puis X Church at 10 a.m. As an expression of sympathy, memorial donations to the QEH Foundation or the Heart and Stoke Foundation would be appreciated. Completion of funeral arrangements have been entrusted to Hillsboro Funeral Home. Online condolences may be sent to hillsborofuneral@eastlink.ca or www.peifuneralcoops.com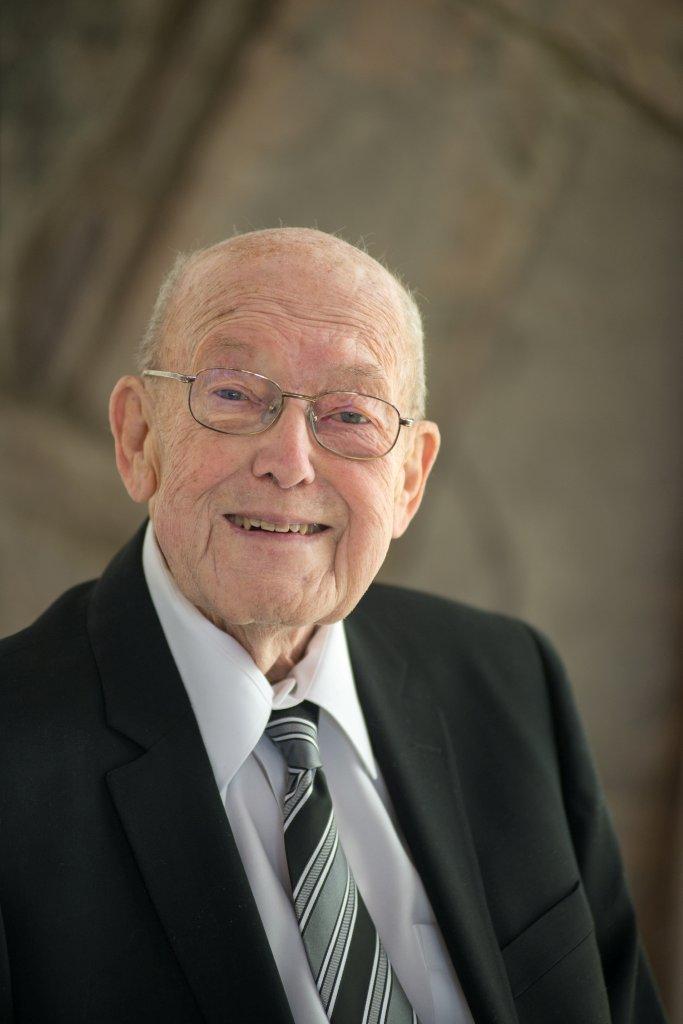 NEIL LEONARD (LEN) FERGUSON
/1929 - Aug 21/2014
Neil Leonard Ferguson, age 85, of Stratford passed away peacefully at the Stratford General Hospital on August 21, 2014. Predeceased by his wife Gerda (Klippel) July 29, 2012. Loving father of Bill Ferguson (Frances). Also survived by Gerda's family Harold Kremkau (Maureen) and their children Jennifer Van Gestel (Mike), Blair Kremkau, and great grandchildren Hannah and Owen. Len was predeceased by a brother Doug Ferguson. He started his career with CN Telecommunications in Toronto, retiring from Unitel, now Allstream. He was on the executive of the Allstream Pensioners' Association. Len was an active member of St. James Anglican Church in Stratford. Friends and relatives may call at St. James Anglican Church, 41 Mornington Street, Stratford on Monday, August 25, from 1 p.m. until the time of the funeral service at 2 p.m. Rev. Dr. Lorne Mitchell will officiate. In lieu of flowers, memorial donations may be made to the Stratford General Hospital, St. James Anglican Church or the charity of one's choice through the funeral home. 519.271.7411 www.wgyoungfuneralhome.com Service Information: Funeral Service Monday, August 25th at 2:00 p.m. St. James' Anglican Church 41 Mornington Street Stratford, Ontario Visitation 1 hour before the service
MEMBERS PASSED AWAY BY YEAR
© 2017-November-Rudy Ortiz