IN MEMORIAM
RECENTLY PASSED AWAY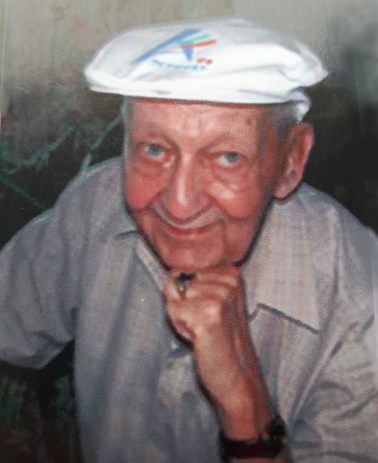 ALLAN WAISANEN
April 06/1926 - January 22/2019
Allan Waisanen passed away peacefully at Sunnybrook Health Sciences Centre, on Tuesday, January 22nd, 2019. Age 93 years. Beloved husband of the late Anne (Huhtala) Waisanen. Loving father of Peter and his wife Barb; John and his wife Linda; and Linda and her husband Doug Mitchell. Cherished grandfather of Emily (Mike), Cheryl (Mike), Alex (Meagan), Leesa (Daniel), Jade (Curtis), Sarah (Stephen), Talia (Adam), and Zach (Vanessa). Adored great grandfather of Hannah, Maggie, Mya, Maeve, Madison, Lena, Zoe, Jacob, Quinn, Robert, and Theodore. Fondly remembered by his nieces, nephews, other relatives and friends both in Canada and Finland. A Celebration of Life Service will take place at the Finnish Retirement Home, Suomi Koti, 795 Eglinton Avenue East, Toronto, on Sunday, February 3rd, between the hours of 2:30 – 4:30 P.M. Funeral Service will take place at Seguin Pioneer United Church, Seguin Township, in the spring. Interment at Foley Memorial Cemetery to follow. As expressions of sympathy, donations to Suomi Koti Toronto would be appreciated.

DON MURRAY
June 30/1933 - December 05/2018
Don, as he was known to friends and family, went to his rest Wednesday morning, December 5th, after a brief, but intense battle with Viral Encephalitis. He was 85 years of age. He is survived by his devoted wife of 61 years, Alice Anne. Don was born June 30th, 1933 in Kings County, Nova Scotia. Son of Ruth Olena and Edwin MacDonald (Mac) Reid, he is the eldest of five children. Evelyn, Shirley, Ron (Joan) and Linea (Bob) looked to his guidance as the eldest but enjoyed his genuine kindness and dry sense of humor. He was a loving brother; someone you could always count on to do what he promised. He and Alice lived a life full of adventure, friendship and laughter. He started his life of service at age 18, enlisting with the Canadian Navy, continuing to serve his community as a Scoutmaster in Richmond, followed by countless volunteer hours with the Independent Order of Foresters, Langley Legion, Langley Amateur Radio Association, Langley Crime-Watch, Langley Hospital Life-line program, Langley Senior Vets Association and the Shetland Sheepdog Club of BC. He was an active member of Shepherd of the Valley Lutheran Church in Langley, fulfilling many roles. When he and Alice moved to Mission, he embraced the congregation of Peace Lutheran, where he became Treasurer for the church council, and was an active member of the Mission Legion as well. Don was dedicated and strong. He had a sharp mind, with a generous and loving heart. Husband, Father, Uncle, Brother, Cousin, Grandfather and true friend, he is sorely missed, and will continue to mean the world to those who had the privilege of knowing and loving him.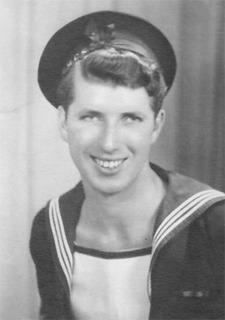 NICK VUKSON
February 25/1925 - November 06/2018
VUKSON, Nicholas - RCNVR Passed peacefully at home November 6, 2018. Predeceased by his beloved wife Donna (2015). Loving father to Paul (Celine), Greg, Sandra (Dr. Leo Vos) and John (Susan). Much loved grandfather to Julianna (Dustin) Weidman, Laura, Jonathon and Mathew Vukson, Sara and Connie Vukson, Aaron, Jennifer (James Rogers) and Cory Vos, Caroline (Steve) Funston, Elizabeth (Scott McIntosh), Timothy and Emma Vukson and Great-Grandfather to 8. Survived by his sisters, Marie Lindberg, Helen Baccoka, brother Ron (Nancy), brother-in-law John Colbert and sister-in-law Gerda Smith. Predeceased by his brothers, Dan and Michael, sisters, Anne, Betty, Diane, and Florence. He will be missed greatly by nieces and nephews and many friends and neighbours in Toronto, London, and Brantford. Nicholas was born in The Kingdom of Serbs, Croats, and Slovens on February 25, 1925. When he was 2 he emigrated with his parents Aron and Mara (Trbovic) to Sault Saint Marie, Ontario. At the age of 15 he delivered telegraph messages and then left his home to take a position with the CNR telegraph office in Southern Ontario. On his 18th birthday in 1943 he enlisted in WWII by joining RCN. He trained as a Telegraphist (Special Operator) and was assigned to the Frigate HMCS Lanark protecting convoys from Newfoundland to Londonderry. When Germany surrendered, he immediately volunteered to serve in the Pacific theatre, but the war ended before first sailing. Nicholas returned to the private sector, met the love of his life Donna, had 4 children, and enjoyed 45 years with CNCP Telecommunications in Toronto. He loved gardening, skiing, singing, and keeping up with current events. When not attending innumerable family events and grandchildren's programs, he loved travelling with Donna. Nicholas will be deeply missed. He was completely dedicated to his family and met life's challenges with an unflinching determination. His devotion and love for all he undertook in life has been a beacon of inspiration to all. Friends will be received at the DENNIS TOLL FUNERAL HOME 55 Charing Cross Street, Brantford Sunday 2 - 5 pm, and at the McBEATH-DYNES FUNERAL HOME 246 Thames Street South, Ingersoll on Monday November 12, 2018 from 10:30 - 11 am with the funeral service at 11 am. Interment to follow in the Ingersoll Rural Cemetery. Donations can be made to the War Amps and Presbyterian World Service and Development. Personal condolences may be sent at www.gffh.ca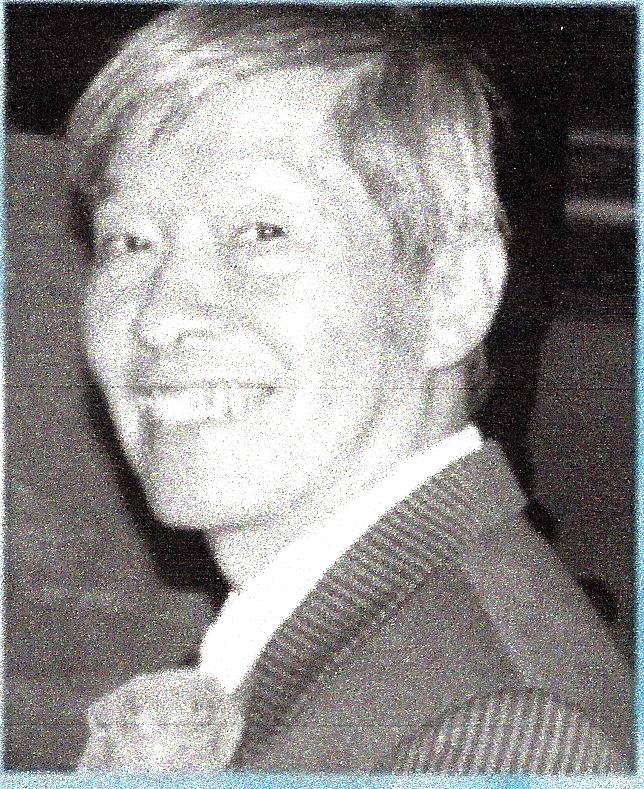 JOHN LAM
October 14/1937 - September 20/2018
In Loving Memory John passed away at St. Michael's Hospital on Thursday, September 20, 2018 at the age of 80 years. Loving father to Edward and his wife Judy and their children Joshua and Mason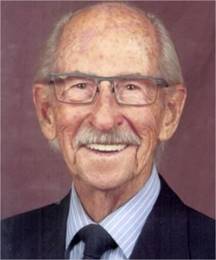 RAYMOND GOSSELIN
00/1929 - August 05/2018
In St-Lambert, August 5, 2018, at the age of 89, Raymond Gosselin, husband of the late Cécile Bouvier, passed away. He is survived by his children Suzanne (Dirk) and Richard, his grandchildren Justin (Gabrielle) and Sarah, his brother Michel (Louise) and his nephews, nieces, relatives and friends. While leaving a void in our hearts, he offered us a life filled with memories. The family will receive condolences on Saturday, September 29, 2018 from 1 pm to 4 pm at: CLAUDE MARCOUX COMPLEX 1845, BOUL. Guillaume COUTURE LEVIS, sector ST-ROMUALD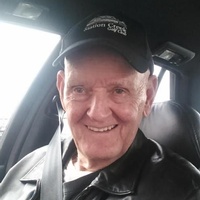 ALEXANDER (SANDY) JOHN CARTER
February 16/1928 - September 06/2018
Alexander (Sandy) John Carter It is with great sadness we announce the loss of Alexander (Sandy) Carter who passed away peacefully at the Oakville Trafalgar Memorial Hospital September 6th, 2018, after a lengthy illness. Beloved husband of Elizabeth (Betty) and father of three sons John (Angela), David (Kim), Gordon and (Karen). Loving Grandfather to Jennifer (Amie), Brett, Alexandra, Jessica, Devin, Kelly and Great Grandfather to Ella, Ethan and Jacob. Predeceased by his parents Kenneth and Blanche Carter, Brothers Charles (Sarah), Ken (Joan), Gordon and Sisters Patricia, Grace, Josephine (Ben), and Laura. He is survived by his brothers, Fred, Herb (Brenda), Ben (Sandra), Sister Barbara (Bob), brother in law Gus Connors, sisters in law Olive Carter, Sue and Christine Cole and his many nieces, nephews and friends. Alexander was an employee of Canadian National Telecommunications with a career spanning 43 years. Born and raised in St. John's, NFLD he moved with his family to Oakville in 1966 and made it home for 52 years. Visitation, service and reception will be held October 5th, 2018 (10 AM – 2 PM) at the Kopriva Taylor Community Funeral Home, 64 Lakeshore Road West, Oakville (one block East of Kerr Street, 905-844-2600). In lieu of flowers donations may be made to the Heart and Stroke foundation or a charity of your choice.

DOUGLAS STUART GRIMSLEY
July 13/1935 - July 25/2018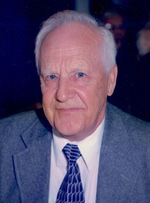 CONSTANTINE ROBERT LUTY
July 13/1925 - August 10/2018
CONSTANTINE ROBERT LUTY We are saddened to announce the passing of Con on 10 August 2018. Beloved husband for 64 years of Belva Luty (nee Hill) and much cherished father of Doug, Brian (Natalya), Jim (Debbie) and Sandra (Mick). Loved dearly by his grandchildren Tyson, Matthew, Mykola, Kostya, and Amber. As well as his step-grandchildren Brian, Stephanie, Maddison, Karleigh and Zoey. Predeceased by brothers Julius, Jerry, Andrew and sisters Lucy, Mary, Rose and Helen. Con was a fun loving adventurous man who spent his early years up north working for the Hudson's Bay Company. After getting an opportunity to work for the CNR as a radio tech-nician in Nakina Ontario, he later took a job with CNCP Telecommunications in Ottawa, where he worked until his retirement in 1985. Con was happiest when he was surrounded by family and music. He was a talented musician playing several instruments, and the family has wonderful stories and fond memories about camping trips, train travel, time with relatives and of course all of the fun and hijinks at the lake. He so loved being by the water. The family would like to thank the caregivers at Granite Ridge for their excellent care during his stay there.

DOUGLAS STUART GRIMSLEY
July 13/1935 - July 25/2018
DOUGLAS STUART GRIMSLEY It is with deep sadness that we announce the passing of Doug Grimsley, aged 83 on July 25, 2018. Doug is survived by his son, Richard; his daughter, Donna; and his only granddaughter, Janna (from Calgary); his brother, Donald; and his sisters, Dorothy and June. Doug was predeceased by his wife, Margaret and his younger brother, Robert. He was born July 13, 1935 in Winnipeg, MB. He went to work for CN Telecommunications in 1959. He met the love of his life Margaret Wilson and they married on November 5, 1960. Doug retired from the company in 1992. He loved to golf in the summer, curl at Assiniboine Memorial in the winter and served as umpire for many bonspiels. He attended and graduated from St. John's High School. Doug was a generous man, giving willingly of his time and donations to numerous charities. He would often be seen not only tending to his lawn and snow clearing but would be helping his neighbours as well. A private family ceremony will be held on Sunday.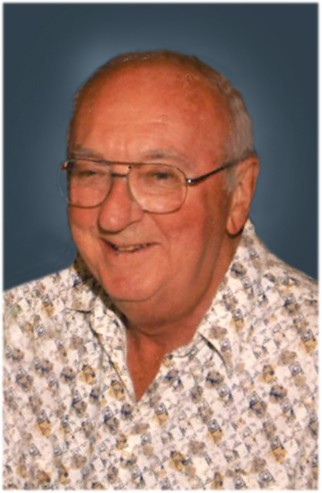 ROBERT EDWARD HARRISON
June 12/1930 - June 7/2018
HARRISON, Robert Edward Passed away peacefully at home in his 88th year on Thursday June 7, 2018. Dearly missed by Jeannette, his wife of 63 years and children Brian, Sharon, and Anthony. Proud grandfather of Sarah, Caitlin, Emma, Colton, and Robert. Predeceased by sisters Dorothea and Rose. Bob was a long time employee of Allstream Communications and a founding member of the Allstream Pensioners Association where he served as Treasurer for many years. Family will receive friends at the McEachnie Family Centre, 20 Church St. N, Pickering Village, (Ajax), 905-428-8488 on Tuesday June 12th from 6:00pm – to 8:00pm. In lieu of flowers, donations to your favourite charity would be appreciated.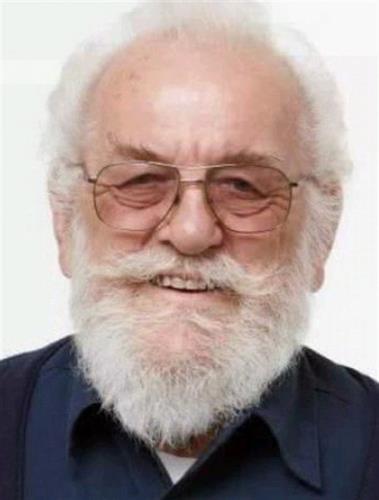 NORMAN BRIAN HOBBS
Aug 24/1935 - May 14/2018
HOBBS, NORMAN BRIAN August 24, 1935 - May 14, 2018 Born in London, England to Reginald and Mary (Lewis), younger brother of Reginald. Post WWII,family arrived in Toronto, where he met Loraine Victoria Marshall "the wind beneath his wings" for 55 plus years (2011). Loving daughters Dawn (Craig 1995), Janet (Brian) and Vanessa (Donnie, Buddy 2015). Beloved grandchildren Brodie, Jami, Colby, Karley (1993), Jesse and latest addition Tonisha. Cherished great-grandchildren Aiden, Victoria, Kaylee, Jordan and Jace. At Norm's request, there will not be a service, just a party. ALL are welcome to join us anytime between 12 and 5 p.m. on Saturday, June 16th for a burger and a Guinness. Malones Pint House, 118 Bradford St., Barrie, ON. In lieu of flowers, please consider one of Norm's charities that he held dear. Women and Children's Crisis Shelter, Seasons Centre for Grieving Children or The Kidney Foundation. Thank you, to each of you that became part of this village. XO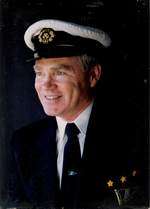 WILLIAM BULLARD
Jan 01/1944 - Nov 18/2017
BULLARD, William "Bill" After a wonderful life, full of laughter and adventure, Bill passed away unexpectedly on November 18, 2017. Born in Saskatoon, and a native of Waterloo, ON. Bill had many loves. He loved his wife, Natalie, whom he was a loving husband for 28 years. He also dearly loved his children and grandchildren. Famously gentle and easygoing, Bill handed these qualities down to his two children, Cheryl and Greg (Janet nee Tuffner). He took extreme pride in his three beautiful grandchildren Carly, Cole, and Connor, who affectionately called him Boat Grandpa. He is also survived by his sister Linda Charlton (Mike) of Waterloo, and nephews Jeff (Kim nee Dhanpaul) and Scott (Jennifer nee Peart). Bill will be sadly missed by his sister in-laws Nina & Murray Fawcett/Derkach and Helen Derkach. Bill began his career at CN Telegraphs starting as a mail-boy at aged 18, he would climb the company ladder as it progressed to CNCP telecommunications, and would retire as an executive of UniTel Communications Inc. after 40 years of service. There will be a private family cremation followed by a celebration of Bill's life held on Sunday December 3rd, 2017 at Harbour Banquet and Conference Centre, 2340 Ontario Street, Oakville from 1pm – 4pm with tributes beginning at 2pm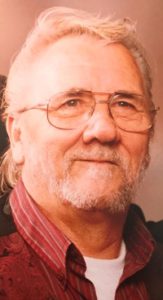 GARY JONES
Jun 23/1944 - Aug 28/2017
GARY JONES Born at Salisbury, New Brunswick June 23, 1944 Passed away at Huntsville, Ontario August 28, 2017. Cherished husband of the late Jackie.Beloved father of Donald (Liz) Carpenter, James (Sheri) Cox. Loving grandfather of Jeremy, Lorisa, Sarah, Brandon, Joshua, Caleb, Joel and Nevaeh. Dear brother of Gail and Harold Farr, Garnet Jones(and Betty) Predeceased by his sister Donna Lee. Visitation Billingsley Funeral Home 430 Ravenscliffe Road Huntsville, Ontario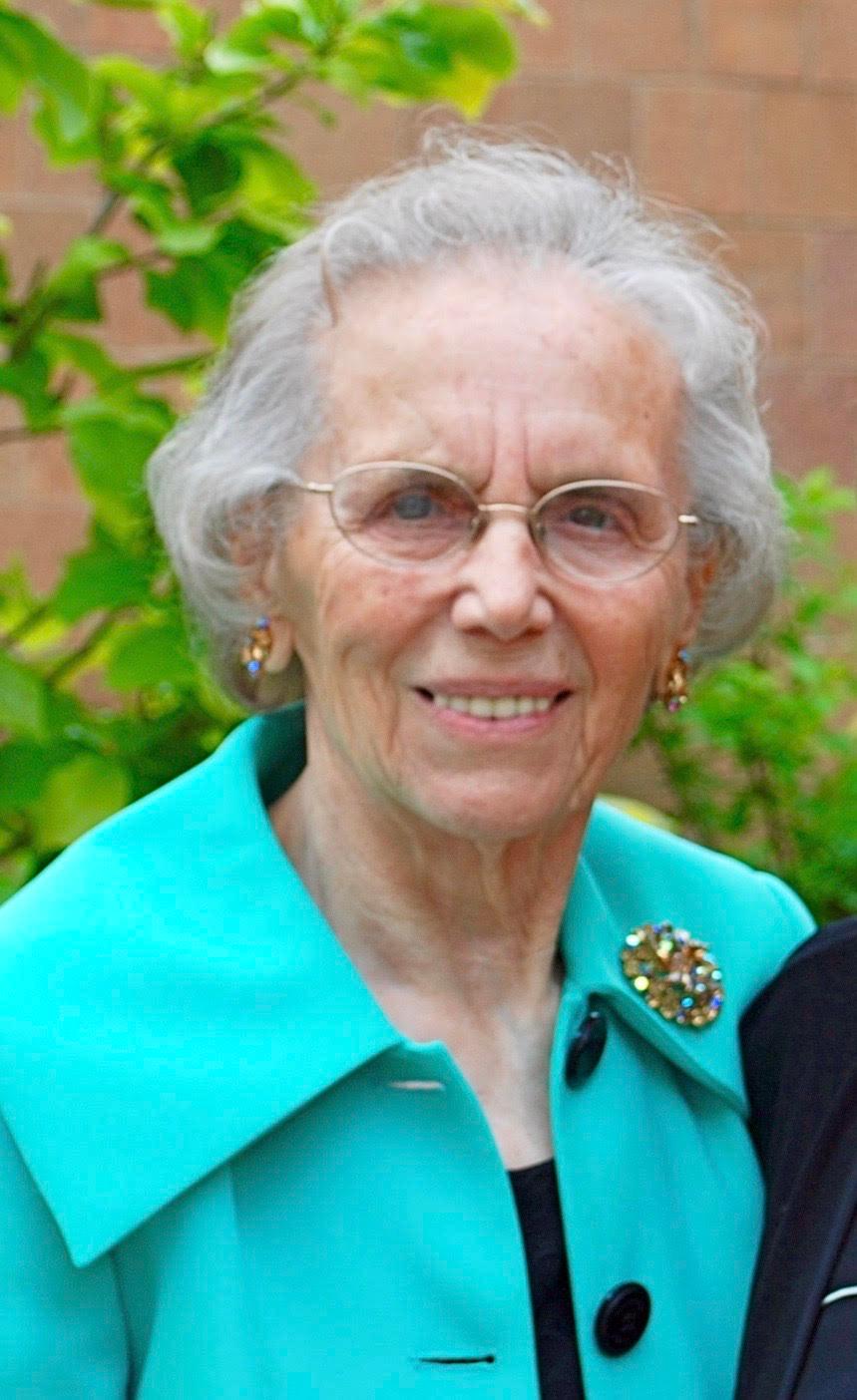 MARIA STUBITS
Mar 22/1932 - Jul 09/2017
MARIA STUBITS Although we know Maria, our Mom and Nana, is now joyfully enfolded into the waiting arms of God and reunited with Dad, it is with the greatest sense of loss and sadness that we announce the passing of Maria (Jandrisits) Stubits. Beloved wife for 50 years of the late Oskar Stubits; loving mother of Rose Mary, Helen (Simon), Oscar (Terry), Theresa (Kevin), Katherine and Carol (David). Cherished Nana of James, Julia, Amanda, Mark, Emma, Erin, Rachel and Matthew. Mom and Dad emigrated to Canada from Austria in 1955 and together built a life, a family and a home, first in Winnipeg, then Montreal and Mississauga. Mom had extensive family in Austria and celebrated her Austrian heritage but she was very proud to be Canadian. Mom always considered her life a blessing. Dad was the love of her life and we, as her children and grandchildren, grew up with her unconditional love, wisdom, generosity, grace, and sense of humour. Thanks Mom for always, always being there for us. You were our rock. Thank you for your legacy of faith in God, hard work, the importance of family, and laughter. God has you in His keeping, we have you in our hearts, forever. Say hi to Dad for us. The family would like to extend a heartfelt thank you to the doctors and nurses at Mississauga Trillium Hospital who took such wonderful care of Mom the last few days. Visitation at Turner & Porter "Neweduk-Erin Mills" Chapel, 1981 Dundas St. W., Mississauga (just east of Erin Mills Pkwy) on Thursday July 13, 2017 from 2-4 & 7-9 p.m. Funeral Mass at St. Francis of Assisi Roman Catholic Church at 10 a.m. on Friday July 14. In lieu of flowers, a donation to the Canadian Cancer Society or Hospital for Sick Children would be greatly appreciated. Online condolences may be made through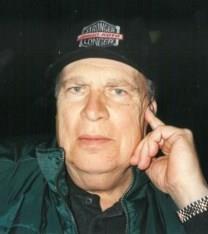 WALTER GEORGE DONCHAK
Apr 12/1934 - Jan 29/2017
WALTER G. DONCHAK Passed away peacefully with his family at his side at Peterborough Regional Health Centre on January 29, 2017 at 82 years of age. Survived by wife Ruth and sons Darrell (late Marta) and Greg (Petra) and his sister Jean. Grandfather of Alexander, Stephanie and Shayla. Uncle to Cindy (Greg), Natalie and her children Dustin and Megan, Michael and his son Tyler and Melissa (Mario) and their children Victoria and Alexander. Predeceased by his parents George & Anastasia (Nellie) formerly from the Ukraine and by his brother Roman (Barb). A Celebration of Life will be held at a later date. Arrangements entrusted to the Comstock-Kaye Life Celebration Centre, 356 Rubidge Street. In lieu of flowers, in memory of Walter, donations to the Heart & Stroke Foundation or Chemung Lake District Lions Club would be appreciated. Online condolences may be made at www.comstockkaye.com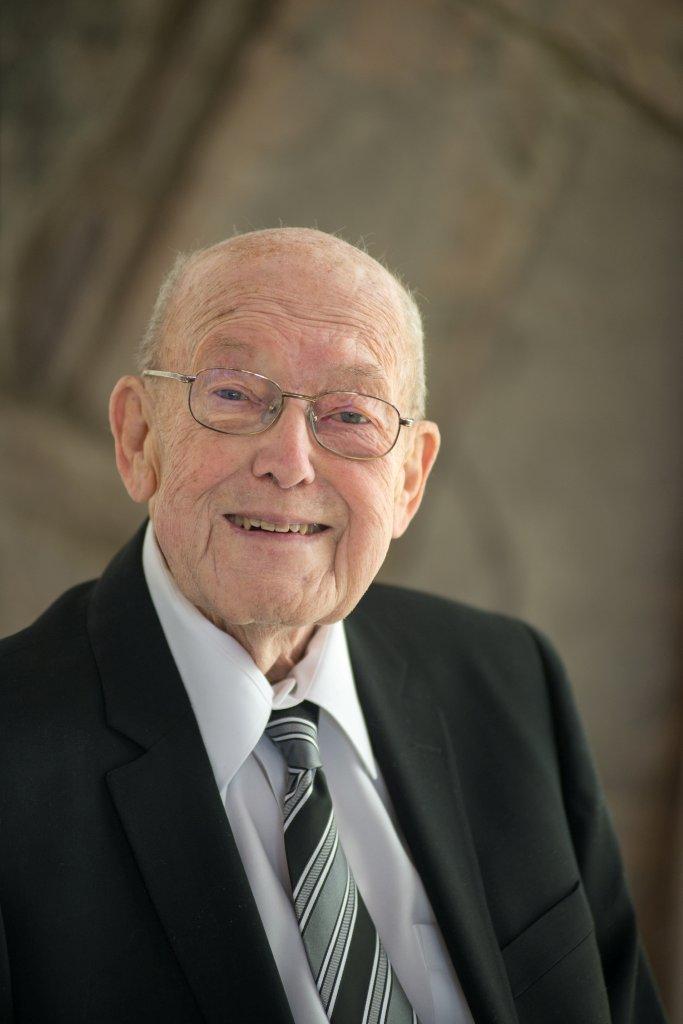 NEIL LEONARD (LEN) FERGUSON
/1929 - Aug 21/2014
Neil Leonard Ferguson, age 85, of Stratford passed away peacefully at the Stratford General Hospital on August 21, 2014. Predeceased by his wife Gerda (Klippel) July 29, 2012. Loving father of Bill Ferguson (Frances). Also survived by Gerda's family Harold Kremkau (Maureen) and their children Jennifer Van Gestel (Mike), Blair Kremkau, and great grandchildren Hannah and Owen. Len was predeceased by a brother Doug Ferguson. He started his career with CN Telecommunications in Toronto, retiring from Unitel, now Allstream. He was on the executive of the Allstream Pensioners' Association. Len was an active member of St. James Anglican Church in Stratford. Friends and relatives may call at St. James Anglican Church, 41 Mornington Street, Stratford on Monday, August 25, from 1 p.m. until the time of the funeral service at 2 p.m. Rev. Dr. Lorne Mitchell will officiate. In lieu of flowers, memorial donations may be made to the Stratford General Hospital, St. James Anglican Church or the charity of one's choice through the funeral home. 519.271.7411 www.wgyoungfuneralhome.com Service Information: Funeral Service Monday, August 25th at 2:00 p.m. St. James' Anglican Church 41 Mornington Street Stratford, Ontario Visitation 1 hour before the service
MEMBERS PASSED AWAY BY YEAR
© 2019-February-Rudy Ortiz